The excitement is high as the details of PUBG: BATTLEGROUNDS' Update 25.1 are revealed today. This update is nothing short of thrilling, introducing an exclusive collaboration with Aston Martin and the updated Miramar map. Update 25.1 is available on the PC Test Server today, and will be rolling out on the PC live server Aug. 9 and on consoles by Aug. 17. Highlights are below, or you can check out the patch notes for in-depth details.
The Aston Martin collaboration introduces an unparalleled level of sophistication to the gaming experience: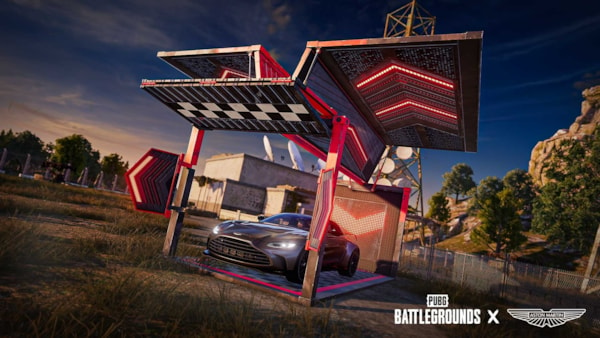 The three exclusive Aston Martin special vehicle skins promise to bring a touch of luxury to in-game experiences.

Players owning the Aston Martin skin can unlock an exclusive Aston Martin container found in the starting areas of multiple maps.

The Aston Martin containers are usable in Normal Match, Ranked, Casual Mode, and Custom Match - Normal Match for a duration of two months.
Several enriching updates are also being introduced to Miramar: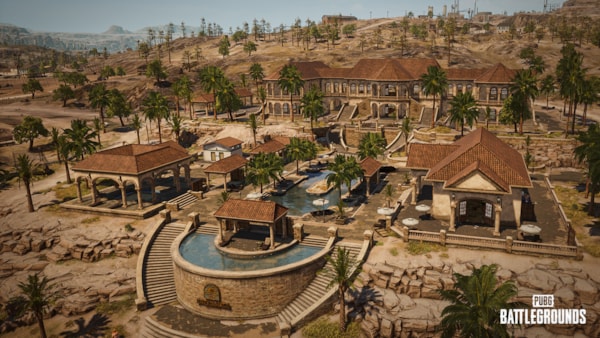 Partona, a lively circular village, replaces the area known as Los Higos.

The Resort, an abandoned retreat with a panoramic view of the southern seascape, takes over the previous terrain.

The Junkyard area gives way to the Truck Stop, characterized by its unique visual theme and distinct battle experience.

The Red Zone of Miramar is being replaced by the intense Sandstorm.

The introduction of the Zipline feature enables players to navigate across the map with ease.
Here's an insight into the new Dragunov weapon: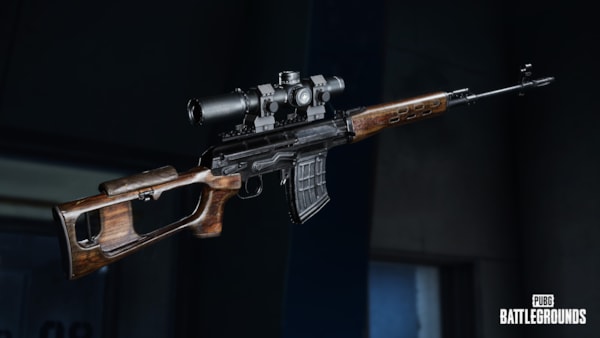 The Dragunov, the world's first designated marksman rifle, brings a lethal dose of firepower and the potential for high damage, heightening the thrill in every encounter.

Using 7.62mm ammunition, it can deliver damage ranging from 58 (Basic) to 73 (Max) at a certain probability.

Mastery over its hefty recoil and slower firing rate requires quick reflexes and a steady hand.

The Dragunov is available as a world spawn and can be found on all maps and modes, except Bluebomb Rush mode.
This update has much more to offer! For more information on how to acquire the exquisite Aston Martin skins, exploring the new Crafter Pass: Aston Martin, navigating the Aston Martin Crafting page at the Workshop, and participating in events, one can check the Aston Martin announcement.
For the latest information on PUBG: BATTLEGROUNDS, please visit https://na.battlegrounds.pubg.com/ or follow us on social media (Twitter/ Instagram / Facebook / TikTok). For assets, please visit the KRAFTON Press Site.
About KRAFTON, Inc.

Based out of South Korea, KRAFTON, Inc. is a collective of independent game development studios bound by a passion for creating innovative and engaging entertainment experiences for gamers worldwide. Founded in 2007, KRAFTON consists of PUBG STUDIOS, Bluehole Studio, RisingWings, Striking Distance Studios, Dreamotion, Unknown Worlds, 5minlab, Neon Giant and KRAFTON Montréal Studio, each with its own unique expertise.

KRAFTON is responsible for premier entertainment properties, including PUBG: BATTLEGROUNDS, The Callisto Protocol, NEW STATE MOBILE, Moonbreaker, TERA and ELYON. With a team of 3,000 members across nine countries, KRAFTON is a technology-driven company that boasts world-class capabilities as it seeks to expand its areas of business beyond games to multimedia entertainment and deep learning. For more information, visit www.krafton.com