With our latest update, we're introducing a unique feature to PUBG: BATTLEGROUNDS that not only adds an extra layer of fun to the standard battle royale mode, but also encourages a variety of novel strategic plays on the battlegrounds.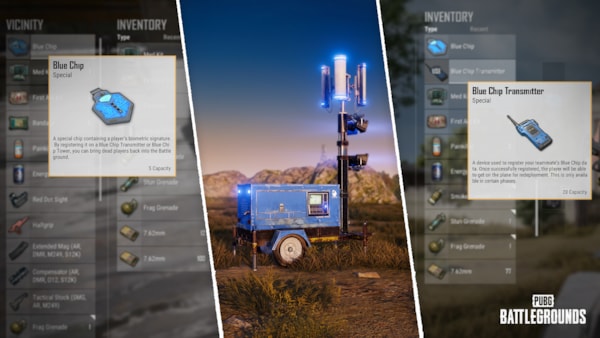 The new Recall System presents several key differences from the existing Comeback BR mechanic: it demands cooperation and effort from surviving team members rather than just the fallen player, is available until the mid-late game phases, and enables disrupting enemy players attempting to use the Recall system. The new Recall System is particularly helpful for novices who may struggle with combat in Comeback BR, as it emphasizes the importance of surviving team members' roles in facilitating successful recalls. The Recall system is available on Erangel, Miramar, and Deston.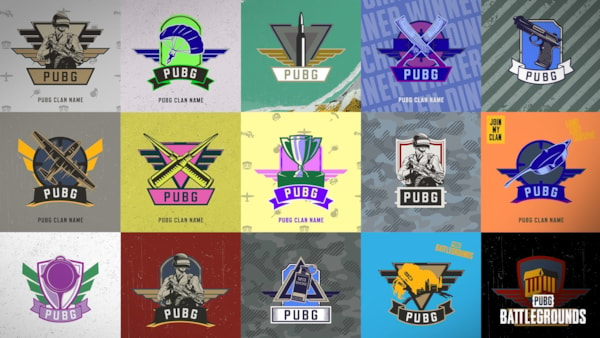 Clan System has been added to PUBG: BATTLEGROUNDS. This new feature allows players to create clans and collaborate with clan members to earn a range of benefits and rewards. In addition, Clan Emblem Workshop website has been launched, where players can create a unique clan emblem using the provided tools. Players can enter their clan tag and decorate their clan emblem. The newly created clan emblem can be saved as an image and shared on social media channels. The clan names, tags, emblems, and other content created through the website will not be shown on the player's account in-game.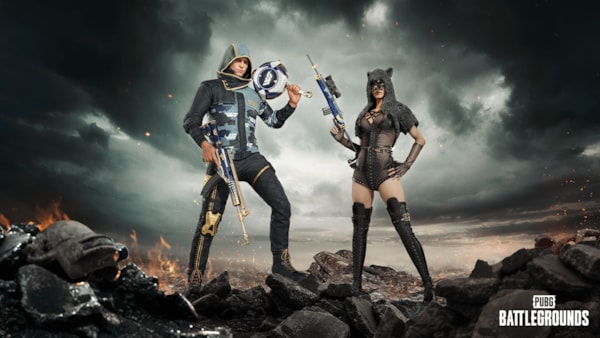 We are celebrating one of our longstanding PUBG Partners WackyJacky101 with a skin bundle collaboration. WackyJacky101's Mega Bundle (3,700 G-COIN) contains:

WackyJacky101's Wolf Set (1,590 G-COIN)
WackyJacky101's Set (1,040 G-COIN)
WackyJacky101's Weapon Set (1,980 G-COIN)
WackyJacky101's Gear Set (1,000 G-COIN)
Bonus Items: WackyJacky101's Wolf Mask, WackyJacky101's Wiggle Boy (Emote), WackyJacky101 (Spray)

The individual sets can also be purchased separately and will be available on PC & Console 31 May - 23 August.

More details on PUBG: BATTLEGROUNDS, are available at www.pubg.com and on official social media channels: YouTube, Twitter, Instagram, Facebook, Twitch, TikTok.
About KRAFTON, Inc.

Based out of South Korea, KRAFTON, Inc. is a collective of independent game development studios bound by a passion for creating innovative and engaging entertainment experiences for gamers worldwide. Founded in 2007, KRAFTON consists of PUBG STUDIOS, Bluehole Studio, RisingWings, Striking Distance Studios, Dreamotion, Unknown Worlds, 5minlab, Neon Giant and KRAFTON Montréal Studio, each with its own unique expertise.

KRAFTON is responsible for premier entertainment properties, including PUBG: BATTLEGROUNDS, The Callisto Protocol, NEW STATE MOBILE, Moonbreaker, TERA and ELYON. With a team of 3,000 members across nine countries, KRAFTON is a technology-driven company that boasts world-class capabilities as it seeks to expand its areas of business beyond games to multimedia entertainment and deep learning. For more information, visit www.krafton.com