RisingWings, an independent studio of KRAFTON, Inc., unveiled its November update for the popular real-time PvP tower defense mobile game, Defense Derby.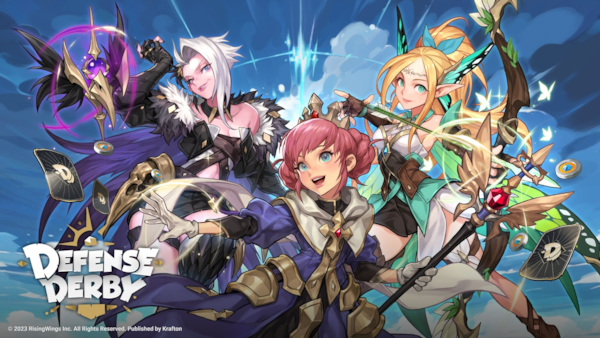 This update spotlights three new heroes, kicking off with Rake, a beast faction magic wielder who enhances allied damage against common monsters. Her signature Chain of Hatred skill incapacitates two enemy units, preventing their deployment and attacks for a time. Hot on her heels, Finesse of the spirit faction will debut in December, followed by Lana of the human faction in January.
The Great Voyage season set sail with the Pirate Monkey, a beast faction brawler whose Negotiate skill ups his attack power with each Derby Chip collected. Dive into the Shop of Blessings, Lucky Draw, Featured Summon, and Step Up Pack to recruit him. Celebrate his debut with the Derby Brawl - Pirate Monkey Mirror Match, where every player battles with a beast faction deck featuring the Pirate Monkey, available until November 14. Anticipate more units joining the fray in the coming months, including Moon Night and Fiery Imp of the spirit faction, Blacksmith of the human faction, and Electric Monk of the beast faction.
The 100-day anniversary of Defense Derby brings a celebration with activities galore. Players will score three legendary heroes—Rake now, with Finesse and Lana coming soon. Plus, a 100-day anniversary gift pack offers 1,000 Gems, 1,000 Cubics, and the exclusive Cannon Master Emote. Log in every day for the Hot Time Event by November 12 to earn a variety of rewards, including up to 150 Crystals or 500 Gems. Stick around for the 100-day Anniversary Check-in and Mission Event through December 6 for a chance at Legendary Unit Summons and the coveted Scarlet Castle Skin set.
Teasers from our Dev Notes hint at a sprawling update on the horizon, with new PvE modes like Crusade Mode and Single Raid Mode, the Mulligan System for themed play, and the adventurous Bounty Hunter missions—all gearing up to elevate the tower defense experience.
For the latest Defense Derby updates, please visit https://defensederby.krafton.com and follow along on social media (Facebook | YouTube | Discord).