Early today, KRAFTON and Unknown Worlds released Moonbreaker's latest game update, Beasts and Blooms (also known as EA Update 5). This content update introduces new Captains and Crew, expands the training modules, adds Unit Trials, and more.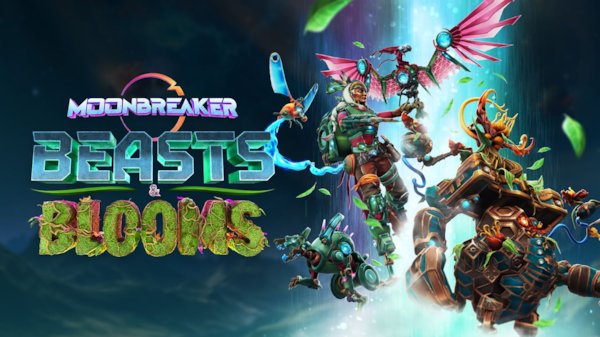 While a comprehensive breakdown of the Beasts and Blooms update can be found via the patch notes HERE and update trailer HERE, see below for key highlights.
New Captains and Crew to Command: The update introduces two new Captains, Xuna - The Beastmaster, and Gardener Xo - The Gardener, as well as five new Crew members: Pacifier Ohtli (Yi-Aweti), Dr. Feelbad (Smuggler), Fixer (Smuggler), Arms Dealer Yuki (Smuggler), and Whispers (Smuggler).
Deepen Your Moonbreaker Lore Experience: Immerse yourself in the universe and characters crafted by author Brandon Sanderson with the latest episode of the "Moonbreaker: Tales From The Reaches" audio drama series. Episode 4, "Xuna's Story," is available in-game or on digital podcast platforms, including Spotify, Apple Podcasts, Google Podcasts, iHeart Media, Amazon Podcasts, and Stitcher.

Expanded Training and Unit Trials: The update adds Training Modules 2, 3, and 4, offering rewards for completing each module. Additionally, Unit Trials are introduced, allowing players to master the basics of each unit with the new "Try Me!" button.

Expanded Painting Options: With this update, players can now paint select deployables to match their Unit paint jobs. Zax's mines are currently available to paint and customize with additional deployables (such as Xuna's robot companions) coming soon. There are also new environments and backdrops to choose from when painting.

Gameplay and Visual Improvements: The Beasts and Blooms update includes Move Preview enhancements, improved pathfinding, roster construction improvements, and ongoing art passes for better gameplay and visual readability.
For the latest information about Moonbreaker, please visit the game's official website or join the community conversation on the following channels:
About KRAFTON, Inc.

Based out of South Korea, KRAFTON, Inc. is a collective of independent game development studios bound by a passion for creating innovative and engaging entertainment experiences for gamers worldwide. Founded in 2007, KRAFTON consists of PUBG STUDIOS, Bluehole Studio, RisingWings, Striking Distance Studios, Dreamotion, Unknown Worlds, 5minlab, Neon Giant and KRAFTON Montréal Studio, each with its own unique expertise.

KRAFTON is responsible for premier entertainment properties, including PUBG: BATTLEGROUNDS, The Callisto Protocol, NEW STATE MOBILE, Moonbreaker, TERA and ELYON. With a team of 3,000 members across nine countries, KRAFTON is a technology-driven company that boasts world-class capabilities as it seeks to expand its areas of business beyond games to multimedia entertainment and deep learning. For more information, visit www.krafton.com