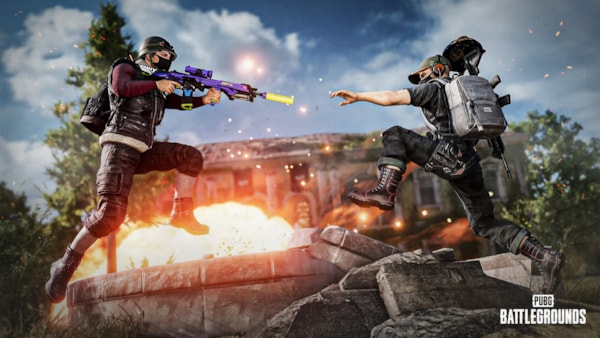 Details of PUBG: BATTLEGROUNDS' Update 25.2 are revealed today. Included in the update is Chroma - a new Progressive Weapon Skin type as well as the re-introduction of the Dragunov DMR, the removal of Tactical Gear, additional adjustments to the popular Miramar map, and more. Update 25.2 is available on the PC Test Server today and will be rolling out on the PC live server Sept. 6 and on consoles by Sept. 14. Highlights are below, or you can check out the patch notes for in-depth details.
Chroma – adding some brilliance to your Progressive Weapon Skins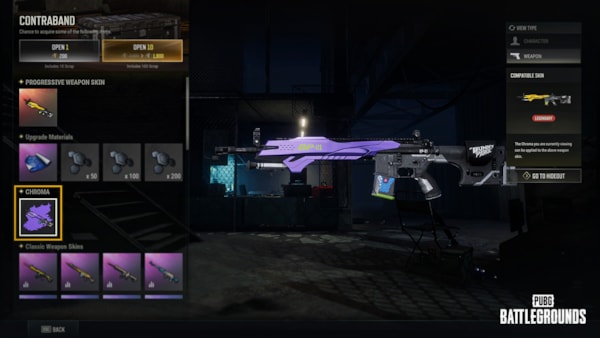 Introducing Chroma, a transformative skin enhancing the aesthetics of Progressive Weapon Skins, influencing weapon skin, attachments, loot crates, and killfeeds. Available via the Hideout, with more details forthcoming in our Store Update, Chroma dynamically reflects across all levels of a weapon's progression. Users can preview this vibrant addition within the Hideout, showcasing its adaptability across unlocked skin levels.
The Dragunov DMR Fires Back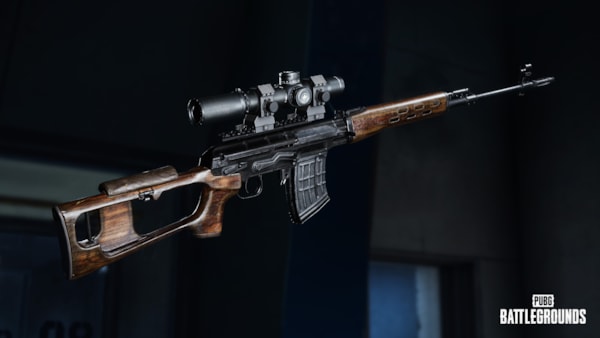 The Dragunov, a Designated Marksman Rifle (DMR) using 7.62mm ammo with a fixed damage of 60, is now available across various game modes. Initially introduced with a probabilistic damage system, feedback led to its removal in favor of enhancing its headshot damage, balancing it with a slower fire rate and heightened recoil, ensuring it remains skill-based and doesn't overshadow Sniper Rifles.
Tactical Gear Is Going Into Storage For Now
Tactical Gear has been temporarily disabled due to player feedback from the 24.1 Update. Developers are reviewing its alignment with gameplay, especially acquisition and performance, and plan to reintroduce it after refinements.
For the latest information on PUBG: BATTLEGROUNDS, please visit https://na.battlegrounds.pubg.com/ or follow us on social media (Twitter/ Instagram / Facebook / TikTok). For assets, please visit the KRAFTON Press Site.
About KRAFTON, Inc.

Based out of South Korea, KRAFTON, Inc. is a collective of independent game development studios bound by a passion for creating innovative and engaging entertainment experiences for gamers worldwide. Founded in 2007, KRAFTON consists of PUBG STUDIOS, Bluehole Studio, RisingWings, Striking Distance Studios, Dreamotion, Unknown Worlds, 5minlab, Neon Giant and KRAFTON Montréal Studio, each with its own unique expertise.

KRAFTON is responsible for premier entertainment properties, including PUBG: BATTLEGROUNDS, The Callisto Protocol, NEW STATE MOBILE, Moonbreaker, TERA and ELYON. With a team of 3,000 members across nine countries, KRAFTON is a technology-driven company that boasts world-class capabilities as it seeks to expand its areas of business beyond games to multimedia entertainment and deep learning. For more information, visit www.krafton.com