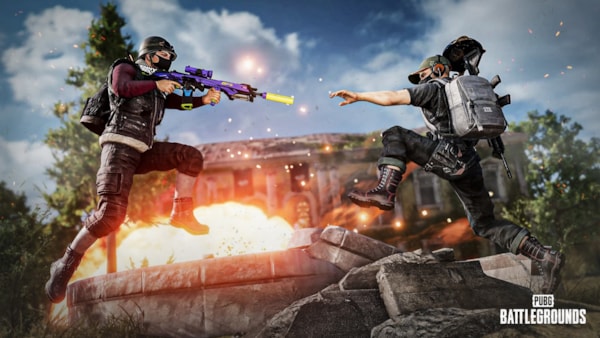 AMSTERDAM, NETHERLANDS, 30 August, 2023 – KRAFTON has today launched the PUBG: BATTLEGROUNDS 25.2 update featuring the formidable Dragunov weapon, refined AUG assault-rifle adjustments, and the enchanting Chroma Progressive Weapon Skin System.
The 25.2 Update contains:
Marking a New Era with Dragunov
Prepare to reshape the battlefield with the introduction of the Dragunov, a new Designated Marksman Rifle (DMR). This high-powered weapon boasts exceptional damage and an impressive 500-metre effective range. Further enhancing its prowess, the Dragunov is compatible with all scopes, allowing players to tailor their approach. The Dragunov is available in normal matches, ranked games, training grounds, and custom matches.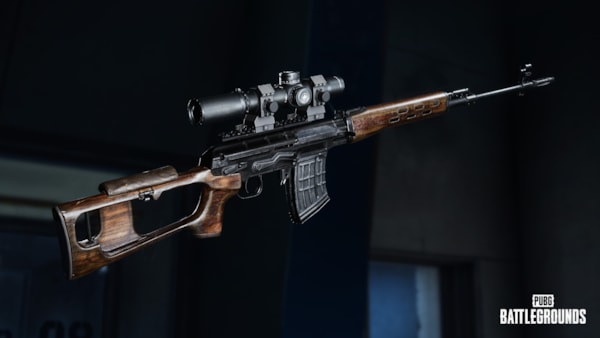 Tactical Overhaul for AUG
The AUG has undergone strategic enhancements following its reintegration as a world-spawn weapon, leading to heightened usage and victory rates. Acknowledging this evolution, PUBG Corporation has fine-tuned the AUG, balancing its fire rate to 720 while fine-tuning the horizontal and vertical recoil. The result is a sophisticated AUG variant that bridges the gap between the Beryl M762 and M416, establishing itself as a balanced and competitive choice.
A Vibrant Evolution with Chroma Customization
PUBG 25.2 introduces a mesmerising transformation to the Progressive Weapon Skin System with the debut of the Chroma skin type. Chroma infuses weapon skins with vibrant hues and captivating effects. Not confined to Progressive Weapon Skins alone, Chroma also extends its vibrance to attachment skins, loot crates, and killfeed frames, offering players an unprecedented spectrum of visual possibilities.
The update also unveils a rejuvenated design for the BATTLESTAT skin for tracking cumulative kills and headshots.
In the upcoming PUBG 25.2 update, PUBG Corporation have shown a dedication to listening to community feedback. While adding a whole array of new features further improving the stellar experience of PUBG: BATTLEGROUNDS.
For full patch notes, please visit KRAFTON's website here.
More information on PUBG: BATTLEGROUNDS is available at https://pubg.com/en-eu and on official social media channels: YouTube, Twitter, Instagram, Facebook, Twitch and TikTok. Further assets and press releases are available on the official PUBG: BATTLEGROUNDS press room.
-END-
About KRAFTON, Inc.

Based out of South Korea, KRAFTON, Inc. is a collective of independent game development studios bound by a passion for creating innovative and engaging entertainment experiences for gamers worldwide. Founded in 2007, KRAFTON consists of PUBG STUDIOS, Bluehole Studio, RisingWings, Striking Distance Studios, Dreamotion, Unknown Worlds, 5minlab, Neon Giant and KRAFTON Montréal Studio, each with its own unique expertise.

KRAFTON is responsible for premier entertainment properties, including PUBG: BATTLEGROUNDS, The Callisto Protocol, NEW STATE MOBILE, Moonbreaker, TERA and ELYON. With a team of 3,000 members across nine countries, KRAFTON is a technology-driven company that boasts world-class capabilities as it seeks to expand its areas of business beyond games to multimedia entertainment and deep learning. For more information, visit www.krafton.com